How To Form A Great Relationship With Your Contractor
You'll need trust and a whole lot of patience.
So you've accepted recommendations, then thoroughly vetted and interviewed and hired someone to help with your renovation. Now how can you assure that you're getting the best work out of your contractor? By taking some careful steps to set the relationship up for success.
To ensure a smooth, beneficial relationship when working with a professional remodeling contractor, you should have a good understanding of what your own responsibilities are and what to expect throughout the process. You don't simply sign a contract, write a check, and wait for your dazzling new bathroom to appear. Here are a few rules of thumb for this important relationship.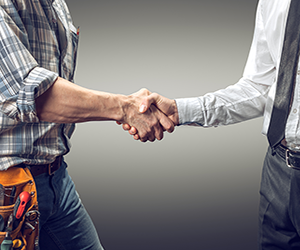 Having open and established lines of communication between the contractor and the homeowner is essential. "Remodeling is a very emotional and personal experience, and you're inviting this contractor and their crew into your house every day when you're not home," says Diane Welhouse, CKBR, Executive Director of the Milwaukee Chapter of the National Association of the Remodeling Industry (NARI). "When you have a good rapport, you know the project is going to go smooth."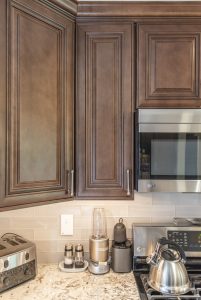 One of the most personal and serious things to discuss is budget. "To get started, before we even talk about design, we talk about budget. It's really important for us and for homeowners to have an honest discussion about budget," says Louis M. Weiher, CR, CCP, president, owner, and general manager of Carmel Builders, Inc., in Menomonee Falls, Wis. "We can design a beautiful project that you'll love, but we can't say we can build it for a price you'll love. In 40 years, we've never had a client who didn't care about how much it costs." Your budget guides the design and the materials being used.
As for design, don't be afraid to discuss every granular decision. "You need to know the plan, incrementally throughout the project, and the scope and direction should be clear at the end of the design phase," Weiher says. "When we're sitting here at the start, there are hundreds or thousands of possibilities, but when we're done, there's one—it's the project that we decided on."
Regular communications should cover everything from work progress to delays to potential problems to contractor or homeowner concerns.
Here's a somewhat random one to consider. "Something you need to communicate about specifically is pets. When homeowners leave for the day, where's the cat? Where's the dog? What is the homeowner doing to ensure the pets don't escape?" Welhouse asks. "You can't expect the contractor and crew to not have the doors propped open because they're carrying things in and out, like tools and materials. They don't want to worry about pets getting out."
Homeowners are understandably eager and impatient when they want to start their remodel. But prodding contractors to jump into a project before they're ready is a big mistake. Sure, they can probably start sooner than the official date they gave you, but starting sooner doesn't mean ending sooner; it usually means a longer period when the kitchen or bath are under construction and not usable.
Plus, even when remodeling projects are running perfectly, they take quite weeks or even months—and feel even longer, as your whole home may be filled with dust, disrupted furniture, and boxes (plus those strangers coming in and out). "Homeowners should realize that patience is key," Welhouse points out. "A remodel is time-consuming. Demo is fast, and electric and plumbing are usually fast, but other parts aren't, and you need everyone on a schedule so you're not waiting."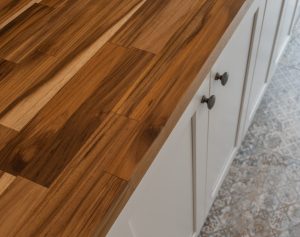 Weiher agrees. "What matters is not when the project starts; what matters is when the project finishes."
If you're unhappy with the timeline, or how a project is coming together, that's when those communication skills come into play once again. Keep talking, keep calm, and carry on.
Source: https://www.housebeautiful.com/home-remodeling/a25588413/working-with-home-contractors/