The costumes are on, the candy is out and the kids are ready to go trick-or-treating here in Pennsylvania. Thankfully Halloween isn't quite canceled this year, as long as you abide by the guidelines put in place for your township, when it comes to COVID-19 safety.
At Penn Construction and Design, we know Halloween will look a little different this year, but hopefully you can still make some memories.
Here are some low-risk Halloween activities to try this year:
Decorating and carving pumpkins with your family or with friends as long as you remain a safe distance apart.
Add some extra decorations to your house this year and maybe even include an at home haunted garage if you have the space.
A Halloween scavenger hunt where friends and family can find some spooky treats and still wear their favorite costume.
A spooky movie night filled with Halloween cookies and some sweet treats.
Just remember to follow your townships local guidelines this year, and always wear a mask while remaining socially distant.
Here is a fun Halloween throwback photo of our owner Dan! Happy Halloween!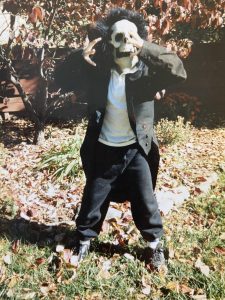 At Penn Construction & Design, we combine licensed Realtor knowledge with custom design and craftsmanship to deliver exceptional client satisfaction. If you want to discuss how you can add value to your home, call or contact Penn Construction & Design for a consultation at (484) 453-5071.